You have all been such a Blessing to this ministry!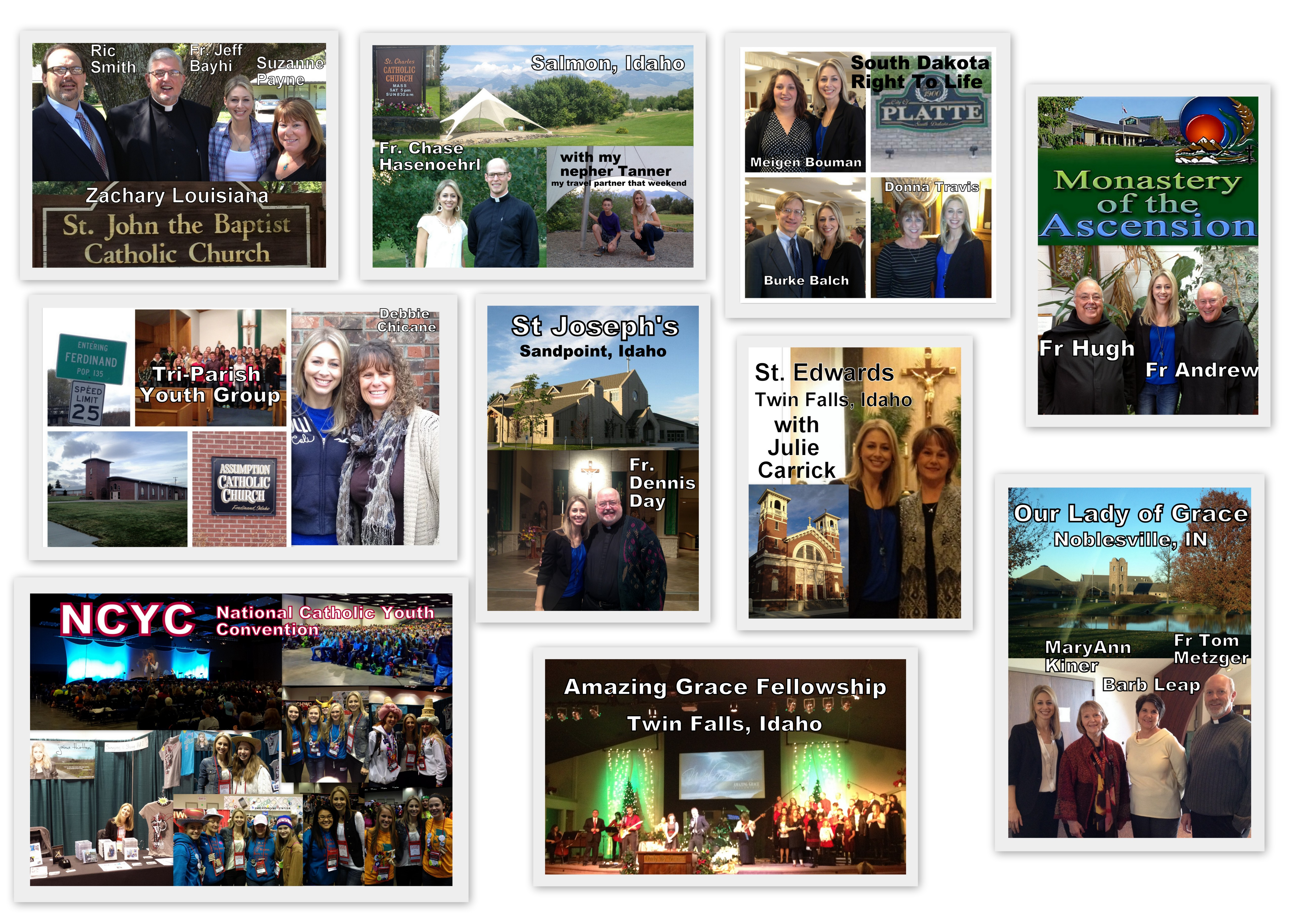 I love this time of year! And I've decided that, this year, I will try my best not to get drawn into the madness that can become the Holiday Season (busyness/shopping drama/non-stop craziness) and am doing pretty good so far. 
My focus is to try and keep my mind where it should be, on the celebration of the Birth of our Savior and the hope He brings to us. Don't get me wrong, I love going around and looking at all the decorated homes, baking Christmas cookies and wrapping presents, but a friend reminded me this past weekend, "it's ok to do all of those things when we remember who they point to and why we are doing it". So in the busyness of this season, join with me in trying not to forget the WHO (no…not from Dr. Seuss) we celebrate.
Speaking of celebrating…
I have a lot to celebrate and be thankful for this past year. I can't believe how fast it has gone. I wanted to recap the places and people I visited and post a few pictures which I haven't done since June. Sorry about that. Thank you to all of you who invited me to share. I had a blast!
Upcoming Ground Tour…
I am so excited to come share with your parish or event. I will be posting available GROUND TOUR DATES very soon so keep your eye out for those.
Receive a Tax-Deductible Receipt as you Give… We Need your Help.
This year has been exciting in so many ways. One huge blessing that came this year was that Carrick Ministries (non-profit foundation) has taken me on as one of their artists. This means that when you give to my ministry, you are able to help me continue the work that I do and your donation is Tax-Deductible.
We ask that you please consider a gift to the ministry this year. Many of you might think it is just me I have to support but that isn't true. This ministry includes my manager, business manager and booking agents. The company has normal business expenses every month that help keep this ministry running. It is very hard to survive on Free-Will offerings and CD sales alone. Please Visit http://carrickm.ipower.com/store/index.html scroll down to bottom of page and enter your donation amount. BE SURE TO ENTER MY NAME IN THE DESCRIPTION BOX or it will not be directed to my ministry. Any amount will be greatly appreciated and used for monthly business expenses (not our personal expenses) as well as advertising and media exposure to lift up my Pro-Life message in new ways this year. I couldn't do this without your prayers, continued support and financial gifts. Donations can be set up as monthly gifts or as a one-time gift.
Special Christmas Television Appearance
EWTN will be re-airing the special Christmas Songs I recorded last year. If you missed it or want to watch it again here are the times it will air.
Thursday Dec 26 at 10:00PM ET
Friday Dec 27 at 8:00PM ET
Saturday Dec 28 at 1:00AM ET
Tuesday Dec 31 and 9:00AM ET
Thank you for your continued prayers over this ministry.
Many blessings to you this Christmas Season as you enjoy time with family and friends.
Love,
Jaime