I'm going to try and keep this short but wanted to share a little about what I've been reflecting on this past week during Holy Week.
This year I was on tour in Montana for most of that time but was able to share a Lenten concert titled "Reflecting On Our Lord's Passion". This is always a tough presentation to give but I am thankful for the opportunity to reach down deep and go to a place that isn't always easy for us as Christians. 
Why do we have Holy Week? Why do we put ourselves at the Crucifixion each year? Why do we watch movie's like "The Passion of the Christ"? 
It's because it allows us to journey with Christ as He suffered. 
It allows us to look at HIS suffering
and know just how much He loves us
and understands the suffering in OUR lives.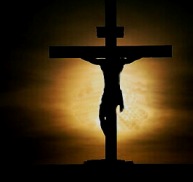 I know that most of us like to spend time thinking and focusing on Easter Sunday and the resurrection. The happy ending or should I say "beginning". But without spending time to remember that road He walked for us, the story loses most of its power. Remember that the price for our sins wasn't paid at the resurrection, it was paid for at the cross. Our Lord didn't choose a quick death. He endured a beating and was then scourged (severely). A crown of thorns was put upon his head. Then He had to carry a cross, walking that road to Golgotha. Falling time and time again he continued that journey to the place where He would be crucified. Every agonizing step He took was for you and for me.
When we forget about this part, or easily brush it aside and focus on the resurrection, we then tend to forget the magnitude of how much He loves us. He didn't choose an easy death. He chose to bear our burdens. And with the weight of the world on His shoulders He walked that road so we wouldn't have to. 
After taking time to walk that road with Him, Easter, then becomes a much greater joy. He didn't give up. He kept going. And because of that we have hope.
As I watched the movie 'The Passion of the Christ' last night (3rd time watching since it was released 10 years ago), I was reminded just how much He loves me. The last scene of the movie is an empty tomb. Thank you Jesus, for all you endured for me, a sinner.  
Matthew 28:6
He is not here: for he is risen, as he said.