August. The month that most kids dread (summer is over) and one that most parents start to see that light at the end of the tunnel. Happy August everyone. I hope you had a great summer.
Moved Again?  Yes we are Gypsies
Although I'm not going back to school, or have children returning to school, Pete and I are enjoying our own little transition this fall.  As many of you know, this past June, Pete was called back into ministry. After much prayer, he accepted the position of Director of Campus Ministry at St. John's Catholic Student Center on Idaho State University in Pocatello Idaho. That's Right!  We moved…..AGAIN.  We are coming up on 16 years of marriage at the end of this month and we just moved into our 11
th
home. July 26
th
we loaded the truck and moved 1 ½  hours East of Twin Falls, to Pocatello, Idaho. 
We never thought we'd live in Pocatello. In fact, Pete at the beginning of his ministry said that he would go wherever God called him to go, with 3 exceptions.  He would never live in the Southern United States, he would never live in Utah and he would never move to Pocatello. Well, so far we've lived in Tennessee, Salt Lake City, and now Pocatello. Don't tell me God doesn't have a sense of humor. Pete told me that the next time he had this little chat with God, he'd say the following… "Lord I never want to live in Hawaii, Alaska or the Basque Country." I will keep you all posted. Lol. But I'm pretty sure God will pick up on the sarcasm this time.
Pete is excited about this new adventure. I, on the other hand, am taking a little time to adjust. But you have to give me some credit because I only had 3 weeks to get used to the idea before we packed up and moved.  Not a lot of time for things to sink in.  We had just moved back 'home' to Twin Falls a year ago and I was just getting settled into enjoying being back Home.
Comfortable?
Maybe all of this moving around is a good thing because it prevents us from getting comfortable. And while all of this moving around may not be for everybody, it reminded me that as Christians we should always resist being comfortable in our faith. And we shouldn't become comfortable in this world if we are truly followers of Christ. We are surrounded by injustice and hate. Comfortable should be the least felt emotion in this life. But we weren't made for this life…we were made for eternal life with Christ.
 
And to quote Forrest Gump… "That's all I have to say about that."

Check out the website below for Pete's new Job and a great article. I'm one proud wife. He's so gifted and amazing. It's so fun to see how God is working through him. I'm blessed to be married to this man and I can't believe it'll be 16 years August 29, 2014. Woohoo!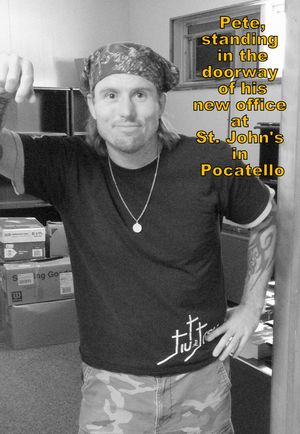 Thank You!
A HUGE 'Thank You' to all who helped us load the truck in Twin Falls and unload it in Pocatello. It was a great 'send off' from TF and and a wonderful 'welcome' to Pocatello. We couldn't have done it without all of you.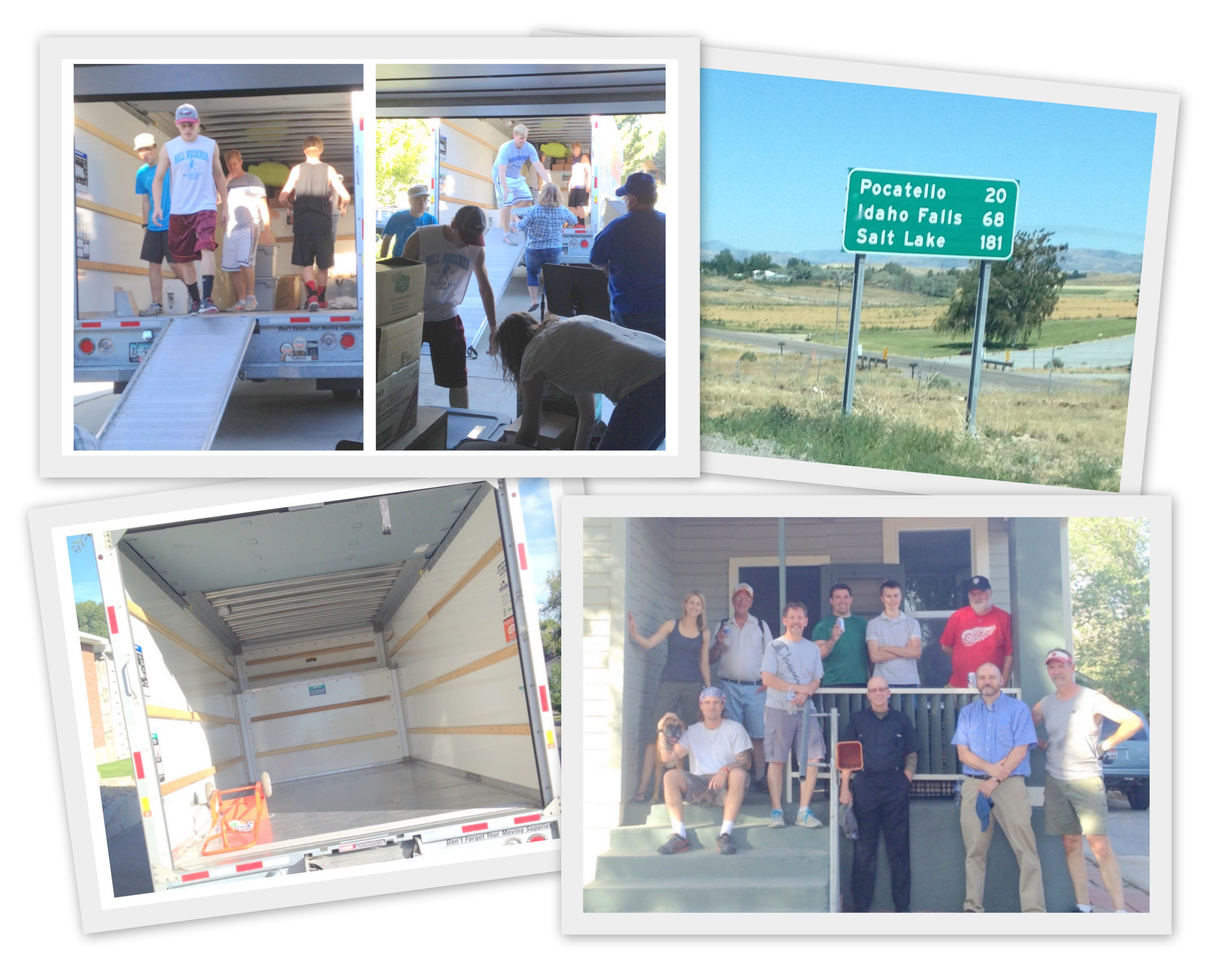 Bye for now. I'll touch base with you in September with more concert dates and ministry news.
Blessings,
Jaime