I want to wish all you Dad's out there a very happy Father's Day and I want to thank my dad for all he did for us growing up. He was a very hard worker and always provided for us kids. In fact he continues to help us out as adults if we find ourselves in a bind. Thanks Dad! We appreciate you and love you tons.
I'm going to do the same thing I did with my Mother's Day blog and share a special story and encourage you to share stories of your Dad's as well in the comments section below this post.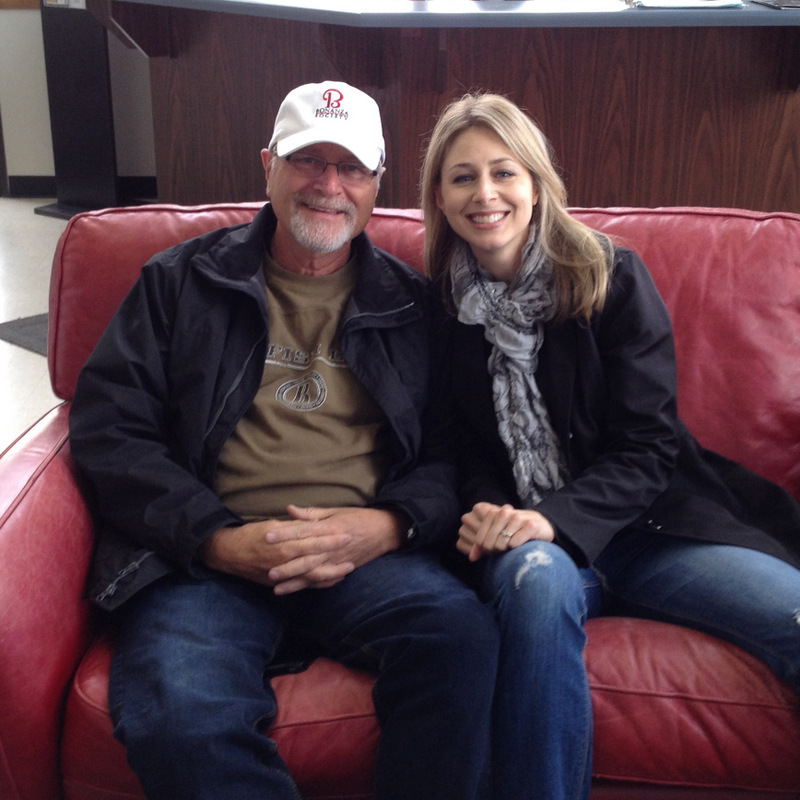 My "DAD" Memory (Fishing... "Unknown Creature Lurking Below?")
My Dad is not the kind of person who sits around the house a lot. As I look back to my childhood, I honestly can't remember him just sitting around the house except for his 20 min powernap and of course watching the evening news. Occasionally he would watch a football game or a Bill Gaither concert if it was on. But for the most part he was out doing stuff (a project around the house, helping a neighbor with a project at their house, out at the airport with his flying buddies, flying his airplane, taking us kids fishing, snow and water skiing or pulling us on a sled behind his truck during the winter). He was very active and still is. In fact, he just ran a 5k last year.   
There are so many stories to share, but the one I want to share with you is about a special fishing trip he took me and my brother (one year younger than me) on one summer. I was 11 or 12 at the time. Dad had just gone out and bought brand new fishing poles so we could all fish together. I LOVED fishing! I also loved cleaning them out and chasing my sister around with the eyeballs. Awe the blessings of being the little tom-boy sister. 
Dad had also bought and installed a new fish finding device. This device also had a depth finder which tells you how deep of water you are in. 
It was a beautiful sunny morning. Since dad liked to troll fish, we had everything set up with each of our poles in their holders, lines in the water baited with lures and dragging out behind us as the boat moved slowly forward through the water, the little device beeping every time we would pass over fish. It was very exciting!  Another perk was the depth finder. We would watch the little screen as the lines went up and down telling us how close we were to the bottom. 
At one point, we were clear out in the middle of the lake and it showed that we were in very shallow water. Rob and I asked "Dad, why does it say it's so shallow if we're in the middle". My dad, always joking around being the comedian that he was, replied "I don't think that's the bottom. I think that may be something else….(long pause) maybe a Sea Monster." He began to laugh. Just then both Rob and my poles almost bent in half and dad yelled "GRAB YOUR POLES"! Rob and I both screamed and grabbed our poles while dad tried to slow and turn the boat around. Our hearts pounding so fast, the images of sea monsters going through our minds, Rob and I unable to hold on any longer,  and not realizing we could release the line with the bail (The bail is the part of the reel that opens to let the fishing line release from the spool) leaning over the edge of the boat, arms stretched as far as we could reach, we dropped our poles into the water. All of you fishermen out there are like…"WHAT? YOU DROPPED YOUR BRAND NEW POLES?"  I know, I cringe to this very day just thinking about it and I thank my dad for not throwing us both into the water with the mysterious sea monster (which just happened to be a shallow part of Salmon Dam Reservoir that our lines had snagged on). 
My dad, who could have yelled profanities and grounded us both, sweat a couple of beads, removed his hat, wiped his forehead, took a deep breath and said, "Well, I guess I'll do a little more trolling while you guys watch". Later, we laughed it off and dad taught us the importance of knowing what a "bail" was, so that this didn't happen again. 
Sorry dad for losing the poles you bought us. In our defense, YOU are the one who brought up the sea monster. Thank you for not always sweating the small stuff. We love you and appreciate all you did for us as kids. Looking back, we were very spoiled and blessed by having you as a dad. 
Tell Us About YOUR Dad
Click on "comment" and tell us about your dad. 
Exciting Things Coming in the Near Future.
I can't give you any details yet, but we have a couple of exciting things in the works. I hope to disclose them soon. Hopefully by this Fall but at latest Spring of 2015. Wanted you to know that I'm not just sitting around twiddling my thumbs. "wink".