Happy Easter! He is Risen! And because of that, there is Hope! And this last couple of weeks Pete and I have needed a lot of Hope. 
  
I hope you all had a wonderful Easter Celebration. Wishing you all a Happy Spring. We had 63 degree weather a couple of weeks ago and as I write this it's snowing outside (only supposed to get an inch or so) Phew. That's Idaho. It keeps us on our toes for sure.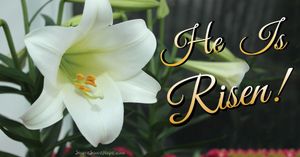 Trying to embrace 40 – B-day party pics 
In my February newsletter I wrote about turning 40. I wanted to share some pictures from the awesome party my wonderful husband and family threw for me. It was so great to see friends and family that I hadn't seen for a long time and have them help me celebrate this milestone. What fun. A huge THANKS to those of you who sent b-day wishes and those who were able to come and help celebrate that day. I still can't believe I'm 40.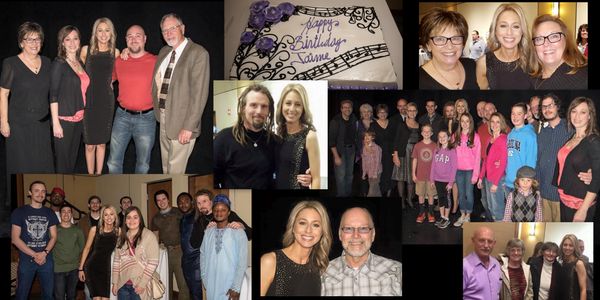 Billings Women's  Conference with Jonnette Benkovic 
I had a blast in Billings a couple of weeks ago for their annual women's conference. My 2nd invitation to sing and share there and it was a wonderful blessed weekend. Great to see familiar faces as well as meet so many new women who are on fire for God. There are rumors that I may be invited back next year. We will see. Thank you Pam and Julie and Crew for the wonderful hospitality. Great seeing all of you again.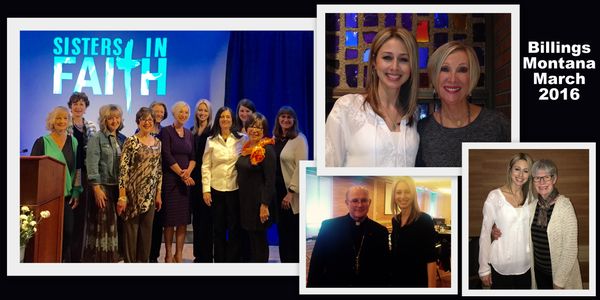 Husband, Pete, has New Medical issues – Prayers Needed 
The last couple of weeks have been very hard on my husband. He's been in a lot of pain. We spent the whole week (during Spring Break) at doctors and specialists and even spent the day/evening in the Emergency Room. The problem is related to his jaw. He is scheduled to see a Neurologist on April 6th and will have more answers then. For now it appears as though his problem consists of several things. 1. Slipped disc in left jaw which is causing a nerve disorder, that he apparently has, to flare up. 2 Abnormal bone growth in his jaw do to trauma (from martial arts/ boxing/ fights) and teeth clenching. 3. Possible other neurological problems related to arm/ neck/ back pain. 
  
When the pain comes, it comes without warning and according to a website, some women claim it is equivalent to or worse than labor pain. It puts him on the floor every time it hits. And he has a very high pain threshold which is why we ended up at the ER when he hit the floor from the pain. He's trying not to let this get him down and is doing what he can to rest or go for a walk until the pain passes. 
  
We are hopeful that the Neurologist will have more information for us on the 6th and that this will hopefully pass soon so Pete can be out of pain. 
  
Because of all of this, I am taking on more responsibility at work so that he can take some time off when he has these episodes. I will do anything for him. I love him so much and it hurts so bad to see him in so much pain. 
  
It's been a rough road for Pete already these past 2 years with his back, neck and arm pain. I pray that somehow this may all be related and we can finally treat it all and get him out of pain. He's 41 years old and is very active and has so much life left to live and it breaks my heart to see him in so much pain all of the time. Thank goodness the physical therapist and Chiropractor/soft tissue specialists have helped him get about 30% better from arm, neck and back pain this past semester, but now we have this Jaw stuff to deal with.  
  
I ask for prayers please, that we hold it together during this time. I know many of you have been through much worse than what we are going through, and I feel bad for even asking. But I guess everyone has crosses to bear.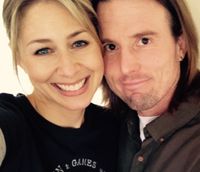 I've been told before that "God only gives us what we can handle". 
I really don't like that quote. 
 I prefer the one that says… 
"God doesn't give us what we can handle, He helps us handle what we are given".  
And He will help us handle this. 
Jesus, I trust in You. 
  
  
CHRISTMAS RECORD 
I wanted to let you know what we were going through so that you would understand why I haven't gotten an actual music update to you about the Christmas project. I plan on getting that information to you soon. Yes, the record is still happening and it will be amazing and all for God's Glory. Thank you for your prayers and support. I love you all.  Have a blessed Easter season. 
  
Jaime